A Selection of photo's from the guided punt trip along the River Cam.
I think this was the rear of Kings College from "The Backs".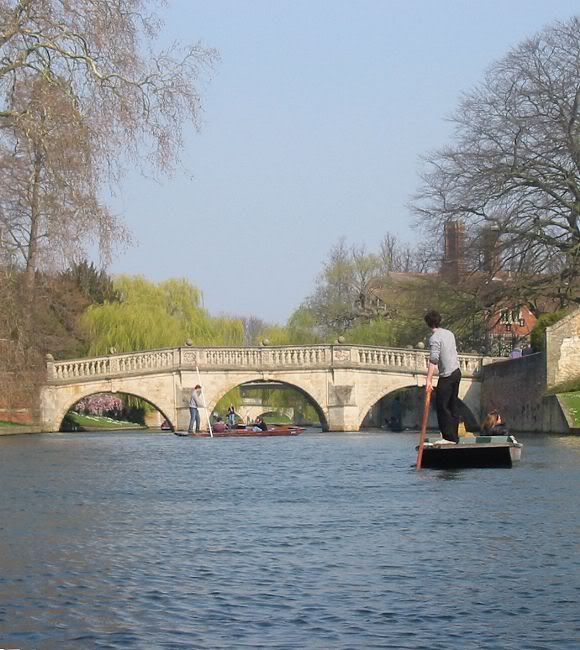 Look at the left arch. I wouldn't accept such shoddy workmanship. Apparently the designer only got 15p of his large commission because of the gaffe.
Boatbuilding. Trinity College craftsmen apparently construct a new punt every year… and then ceremonially burn one of the old ones.