The mystery location was Speke Aerodrome (the old Liverpool Airport) somewhere that has been closed since 1986 when a new airport terminal and runway was built further south. I always remember the staircases inside the main foyer being wide and with ornate metal railings, I didn't venture in to see if they were still there however… there were too many "your vehicle will be clamped" signs and barriers everywhere.
The plane outside is a DeHavilland DH89 Dragon Rapide which doesn't appear to be in the best of condition – the top left wing appeared to be held on with Gaffer Tape. Other than that, it has a nice paint job…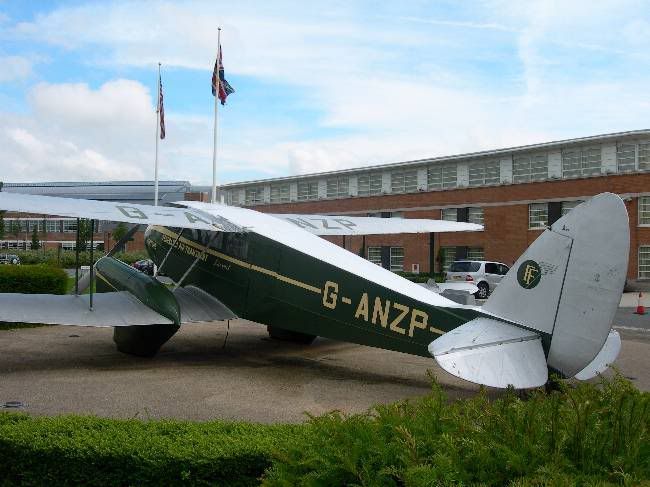 There is also a plaque next to the plane giving a brief history of the old airport.

…and the terminal building again.