As a little light relief from recent events and because I already had a free ticket, I went to see NYPC play outside the Lowry.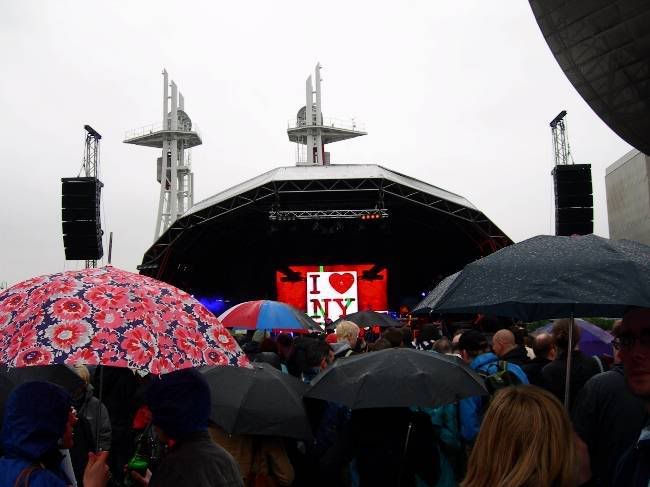 Umbrellas out in force to welcome the NYPC to Salford Quays!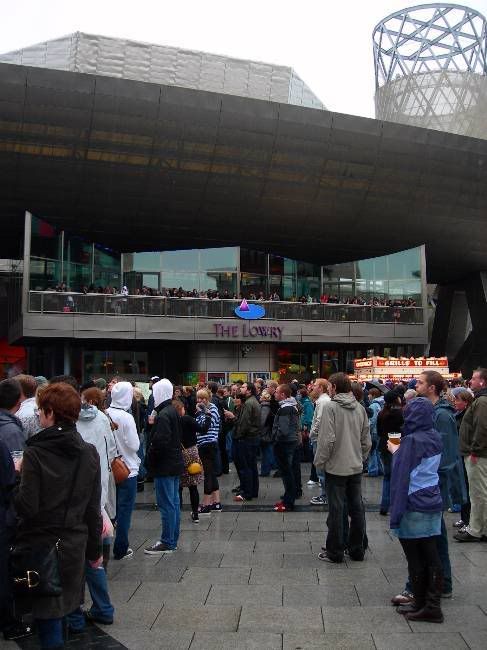 The "executive box" above the Lowry entrance.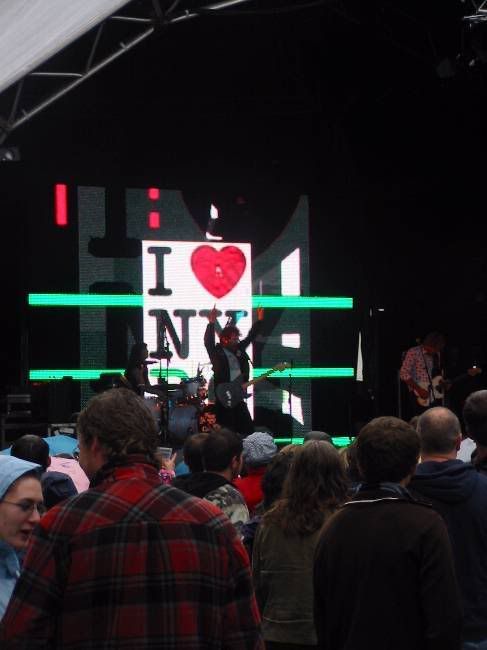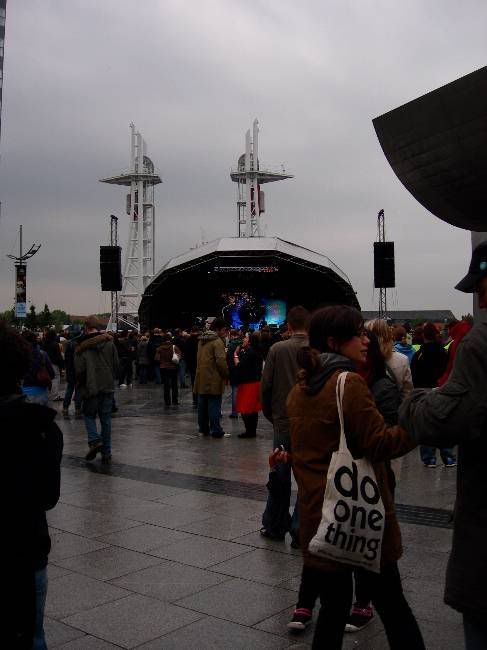 Ah, reusable bags! – I didn't expect to see one again. If you went to the BBC Springwatch festival and made a pledge, you got a free "do one thing" bag.

I seem to have been standing in almost the same place as Ian P, we have only known each other for 7 or 8 years – it shows just how observant I was being.