Somewhere I haven't been in a while… It was a conference that brought me over to this part of the country.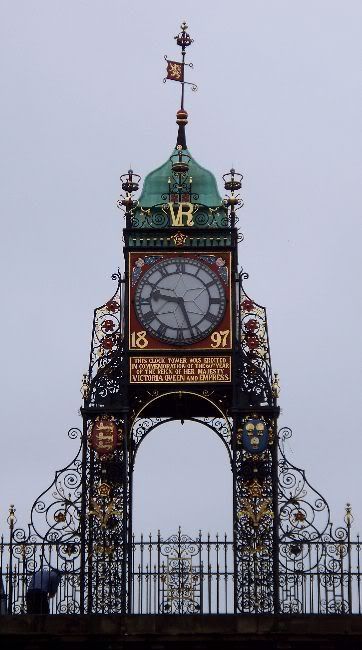 Ok so I had to go with the stereotypical tourist shot of the Northgate Clock.
A rather pointless bridge I spotted crossing the canal in Central Chester. The access point to the building in the left of the picture was bricked up. I thought the bridge looked quaint.